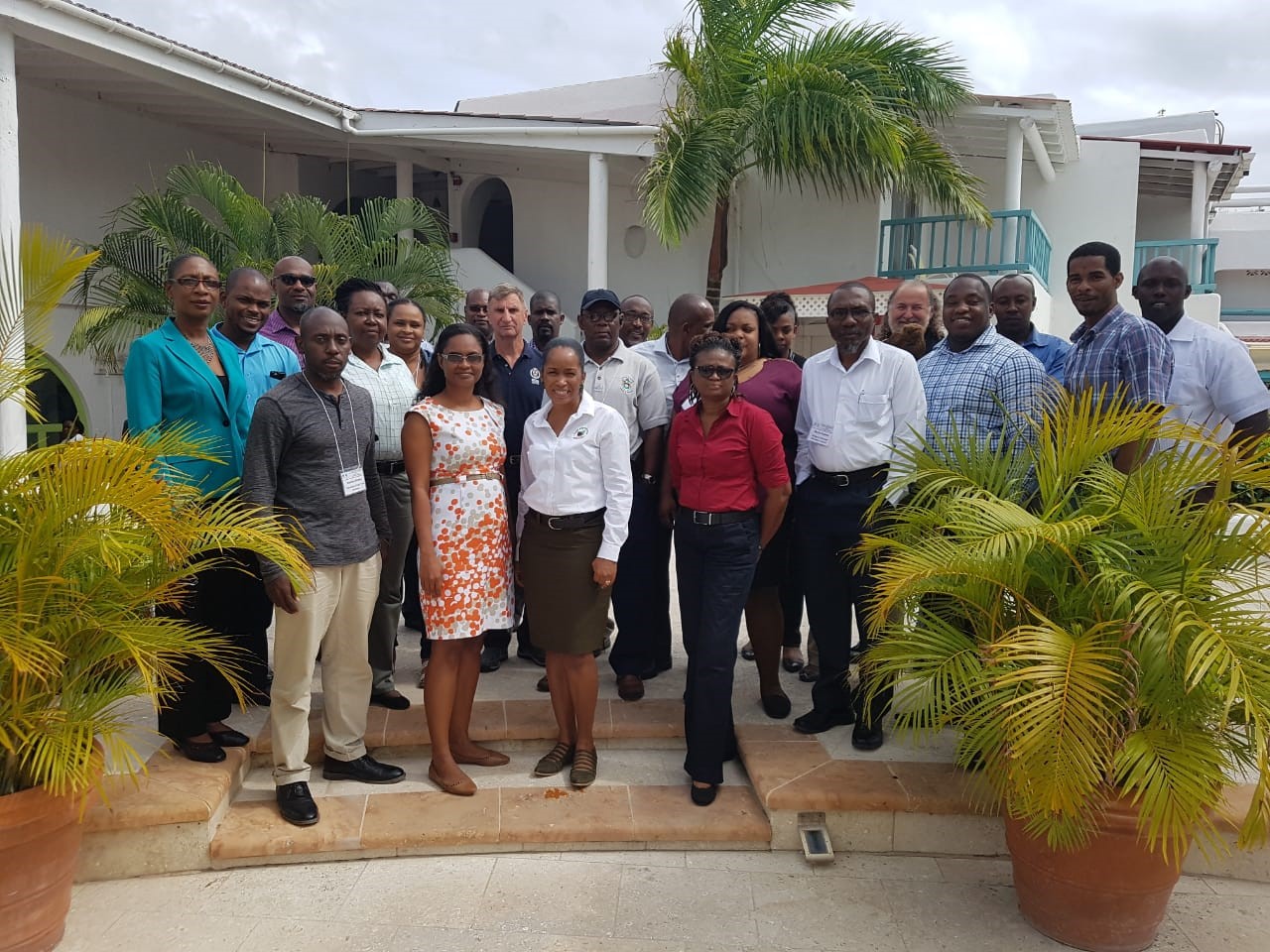 The Pesticides and Toxic Chemicals Control Board, in collaboration with the Office of National Drug and Money Laundering Control Policy (ONDCP), held a timely seminar on Synthetic Drugs and New Psychoactive Substances Identification and Control to update key stakeholders on current elicit synthetic substances being abused worldwide. Such substances are relevant within the Caribbean context, as they are being used with increasing frequency among the younger population.
The seminar was funded and facilitated by the Organization of American States Inter-American Drug Abuse Control Commission (OAS|CICAD) with cooperation provided by the Corporation Programme between Latin America, the Caribbean and the European Union on Drug Policies (COPOLAD). The facilitators were Ziggy Malyinsky and Wayne Jeffrey, both of whom are from Canada, and possess over 30 years of experience in narcotics and other psychotropic drugs control, inspection and regulation. Participants were selected from the Customs, Police, ONDCP, Pesticides and Toxic Control Board, Ministry of Agriculture, and Medical Benefit.
At the opening Ceremony on Tuesday 23rd April at the Starfish Jolly Beach Resort, Col Croft in his remarks mentioned a recent release of the 2019 Report of Drug Use in the Americas where it highlighted four areas of concerns, 1. the early onset of Drug use; 2. Drug use trends; 3, changes in Drug Use by gender, and 4. new challenges for drug policy. He went on to indicate, "mindful of the upcoming 2019 Carnival celebrations, with the numerous fetes and parties, what controls have we as yet established to mitigate the adverse impact of binge drinking and access to alcohol and marijuana by our school children.?"
The main objectives of the Seminar were:
To sensitize participants regarding the growing global problem of production, trafficking and the recent release of the OAS use of synthetic drugs including NPS;
To increase information sharing and implementation of best practices on the control of precursor chemicals;
To increase capacity of national agencies to counter current and emerging threats/challenges related to synthetic drugs and NPS, and the diversion of their precursor chemicals;
To strengthen interagency cooperation/information exchange among law enforcement/regulatory agencies for the effective investigation, prosecution, and disruption of drug trafficking and distribution in the country;
To enhance laboratory capacity to identify and analyze synthetic drugs and NPS;
To enhance national capacity to address the challenges posed by these substances.
Synthetic drugs and NPS pose a serious threat to our society and environment, and effective control measures are required to address emerging trends. The Pesticides and Toxic Chemicals Control Board pledges its support to partner agencies in developing the necessary strategies to implement the Precursor Chemicals Act. This seminar has enhanced the capacity of the Department of Analytical Services, the Government's analytical laboratory in the area of synthetic drug substance identification.