The Director of the ONDCP, Lt. Col. Edward Croft, applauds the recent landmark decision by the High Court in its ruling on Wednesday 12th February 2014 against Eraquio Gonzalez, Pablo Gonzalez, Isidro Mata of Venezuela and Luis Mosequrea of Columbia.
The four (4) men who were arrested and charged by the Office of National Drug and Money Laundering Control Policy (ONDCP) on 21st July, 2010 for being in possession of 909.95kilos.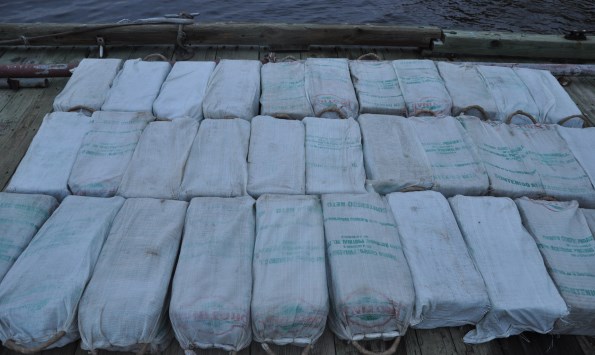 The Captain of the vessel, Eraquio Gonzalez, was convicted for (1) Possession of Cocaine, and (2) Drug Trafficking and received a sentence of 14 years imprisonment and was fined EC $200,000.00 and EC $385,675,920.18 respectively. Director Croft mentioned, "the significance of a fine of over EC $385 million dollars represents a historic decision in that I am not aware of anyone else receiving such a hefty but appropriate fine in the history of Antigua and Barbuda or the within the sub-region. This also sends the correct message to persons or groups who engage in illicit activity and wish to use Antigua and Barbuda". The other three (3) defendants were convicted for Possession of Cocaine and were sentenced to 4 years imprisonment and a fine of EC $200,000.00. In lieu of the fine, each man will serve an additional year in prison if they fail to pay.
Consideration was given for time already spent at Her Majesty's Prison while the men were on remand however, Eraquio's sentences will run concurrently. The court has also ordered the forfeiture of the vessel and the destruction of the drugs.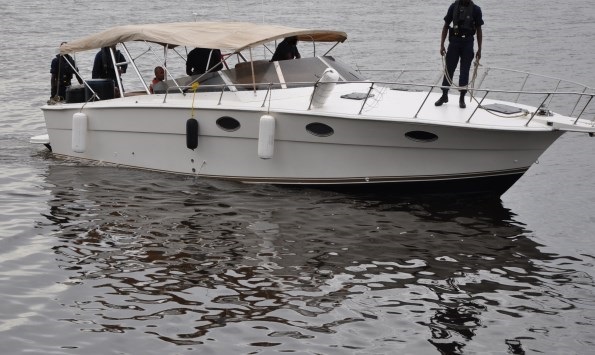 Lt. Col. Edward Croft wishes to recognize the assistance of the other agencies that were instrumental in the success of the seizure and emphasizes the importance of a unified approach in the combatting of Organized Crime and Drug Trafficking as we strive to protect Antigua and Barbuda while restricting the use of the proceeds of crimes.